How to Build a Steel Mast:
---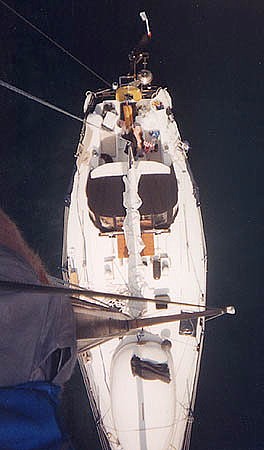 Steel Mast Sections: 
There are a number of section shapes that can be considered for a fabricated steel mast:  Oval, Rectangular with radius corners, Multi-sided, and Round.  All the sections are formed from sheet material and formed in a Press-brake with the exception of a Round section.  All the hardware attached to the mast can be fabricated including:  Mast Head, Spreaders, and Stay attachments to name a few.  The picture below shows an Octagon steel mast I built for the 'Notion"

---
Steel Mast - Detailed Drawings
---
All Copyrights Reserved - MetalSailboats.com
2009 - 2020
---