True Round Metal
Boat Building

'Bezier Chine' is a High Tech Design - Low Tech Construction process which enables 'one-of' builders to fabricate true round metal sailboat hulls as easily as a hard chine design. 
'Bezier Chine' design is based on a computer enhanced application of 'Approximate Development'.  A sheet-metal layout method, dating back to a much earlier time, used to develop 'Warp' or 'Compound' architectural surfaces onto a 'Single Plane'.  This includes the Architectural sheet-metal surface of the Bezier 12.5 below.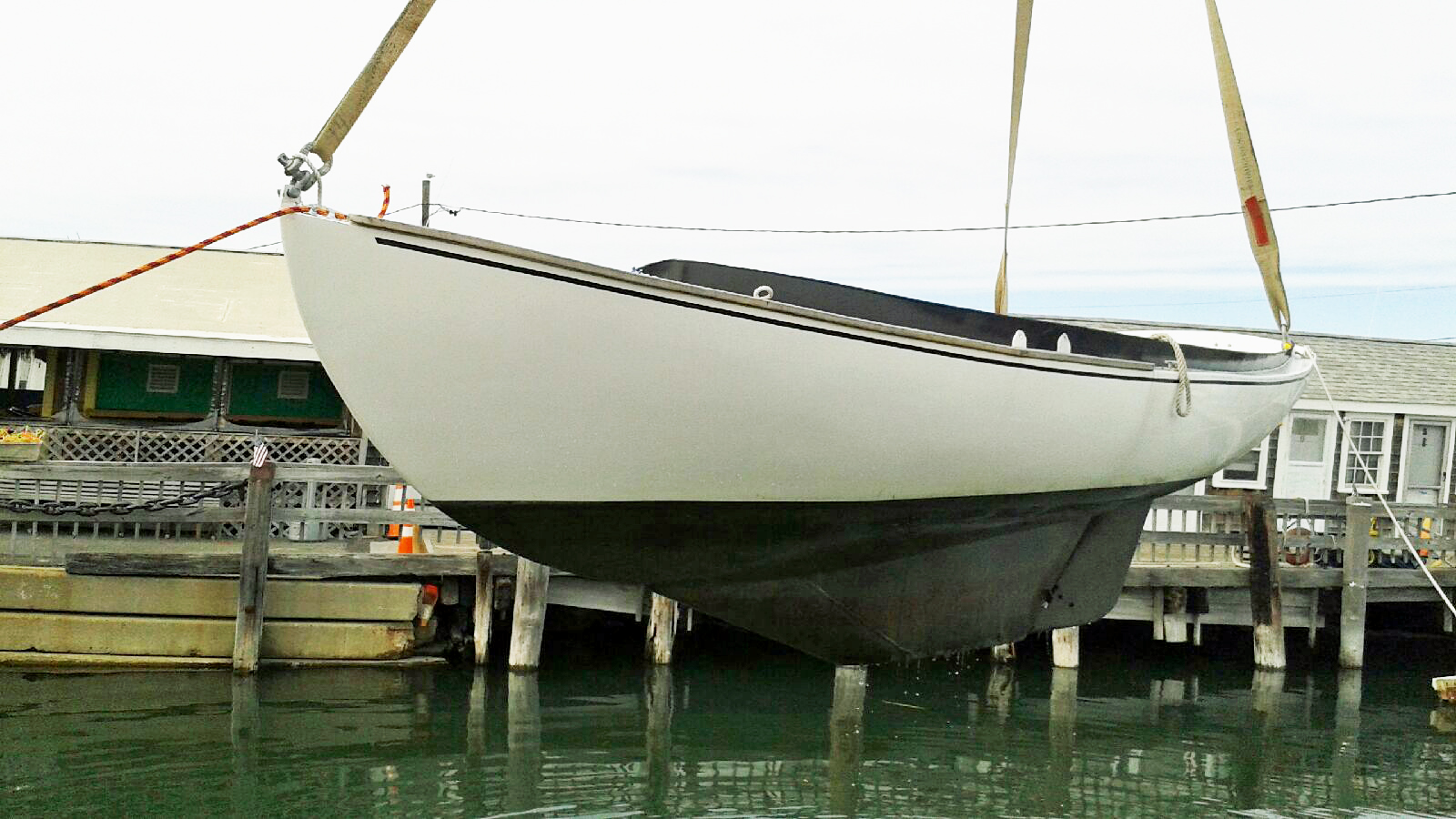 'Bezier Chine' hulls are fabricated by standard metal forming practices used in today's metal fabrication industry.  The complex hull panels are shaped using a cold forming "Press Break" process. The method is simple, consistent, and predictable.  There are no vague and obscure artistic techniques such as: Line Heating, English Wheels, Special tooling, Fixtures or any other Exotic methods to form a true round steel or aluminum hull.
I believe that placing a set of Bezier plan in the hands of other Designers and Builders is up close and personal in their understanding of how 'Approximate Development' can be use to prefabricate the Transverse framing, Longintudinal framing, and Shell plating for True Round metal boat hulls. To this end I have put together a Complimentary versions of My Bezier Designs.
This version of the Plans provides the Builder with all the Architectural Drawings and full-size patterns for the Transverse & longitntudinal framing required to fabricate and construction all aspect of the Build.  The full size Shell plate patterns however are not included.
Download one or all the Bezier True Round Hull Designs instantly to any Email Address

No Credit or Debit Card Required
---
All Copyrights Reserved - MetalSailboats.com
2009 - 2021

---