Metal Boat building
Methods


for


True Round
Hull Designs

---
'Bezier Chine Design and Construction' was solely developed by the Author.  It is the Trade Name for the design and fabrication process that applies the power of Computational computing to a sheet-metal layout method known as 'Approximate Development.

What is Approximate Development
'Bezier Chine Design and Construction' is simple, consistent, and predictable using only time honored sheet-metal fabrication methods.  There are no vague and obscure or artistic techniques involved in construction.
The process is illustrated thru the building of the Aluminum constructed 'Bezier 12.5' shown below. 

Click the below links for full details.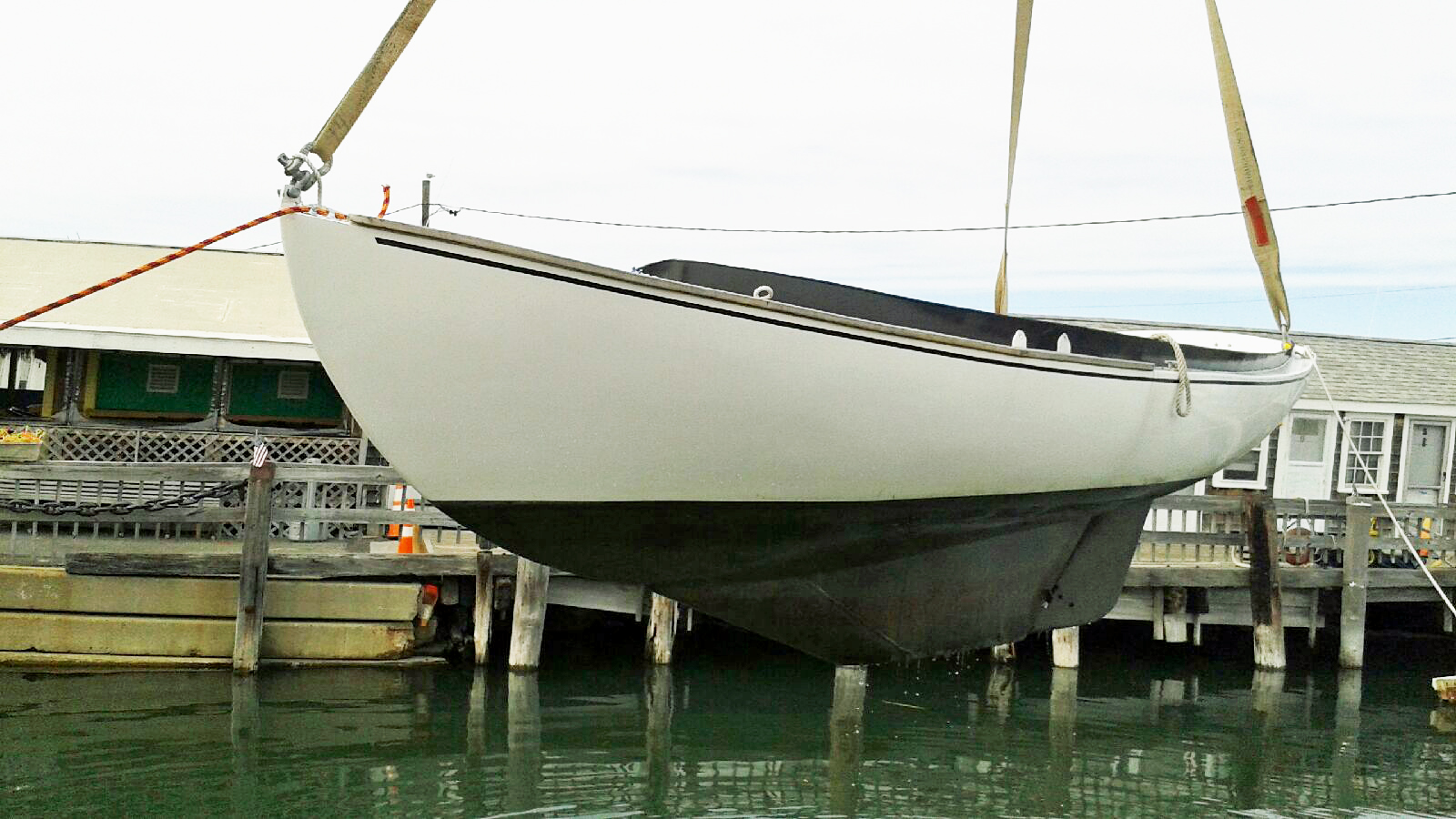 The Hulls Framing System
Plating a True Round Hull
Bezier 12.5 Pictures
Please read - 'True Round Metal Boatbuilding'
Complimentary Study Plans
---
Radius Chine Design
 'Radius Chine' distinguishes itself from the free-formed surfaces of Bezier Chine by placing a Single Constant Radius surface along the length of the hull between two developable surfaces instead of a free-formed surface.  Click the below link for full details.

What is Radius Chine Design
---
Shell Plate Expansion

For 'Builders' who prefer a more traditional approach.  Full Size flat shell plate expansion patterns defining both the  perimeter of a surface and forming strain lines are provided to the Builder.
The expansion of the flat shell plate pattern is used as a guide to form the surface back to its original three dimension shape by 'English Wheeling' or other sheet-metal forming methods.  Click the below link for full details.
Shell Plate Expansion
---
---
All Copyrights Reserved - MetalSailboats.com
2009 - 2023

---